3 Products in this photo, listed below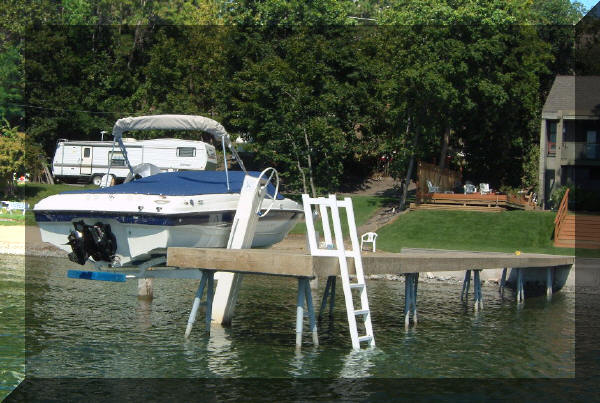 :Electric Leisure Boat Lift

Invented in 1985, Leisure Boat Lift has been the leading design in private mooring.
Its strong, simple design has revolutionized the boat lift market place.
An alternative method to pilings, cross bracing, and other dock-supports.
These powerful A-Shaped supports will keep your dock steady and available
for countless years.
DNR Specialty Welding also created a strong, safe ladder which nicely compliments
the visual appeal of your Leisure Boat Lift.