Seahorse Dock Supports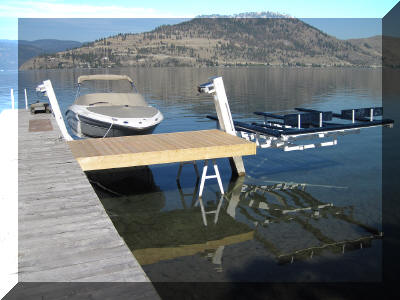 Seahorse Dock Supports accommodate 5 feet of standard deck of choice with 2 supports set apart 12 - 14 -16 ft.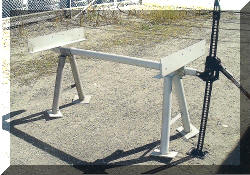 Seahorse is approximately 200 lbs..Named after the construction "table legs" of Saw Horse.

Assembly and fastening hardware is included with each.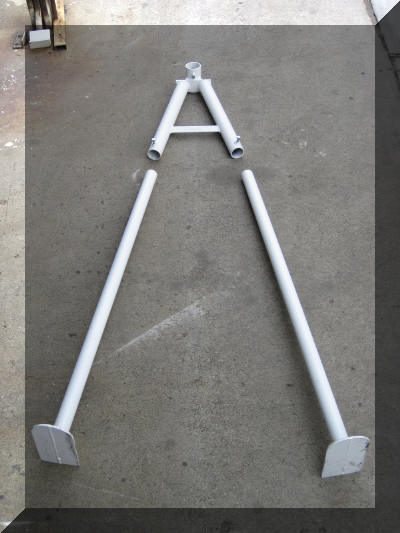 Telescoping legs lengths are selected for lake depths with 20 inches adjustment.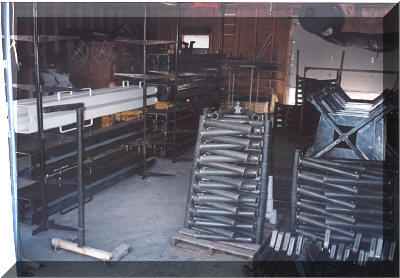 Seahorse begins with 9 essential pieces, in a selected configuration.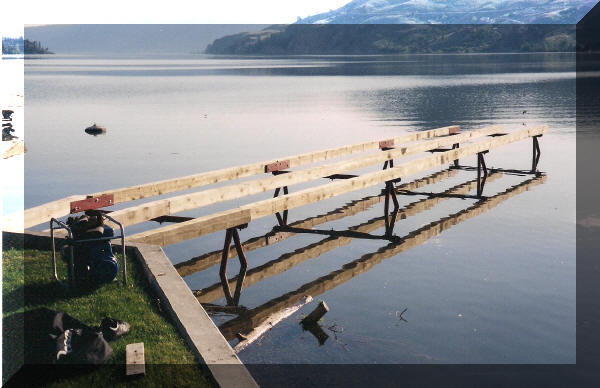 Added width to the design and more than 2 stringers.






Heavy wall steel "A-Shape" design drafted and manufactured by DNR Specialty Welding Ltd.
These supports will keep your dock going strong for ages - a powerful alternative to your
standard dock pilings that stand the test of time.
With our Seahorse dock supports ready, we can supply every component for repair to any old dock
that's deteriorated over time. Any dock pilings under ten feet ( 3m ) of measurement that have become splintered and
weak over the years can easily be repaired or replaced with general tools and equipment.
These first 5 photos are chronicle to just 1 rebuild of a good condition deck with pilings that have failed.

These next photos display variation in the number and measurement of components for new construction.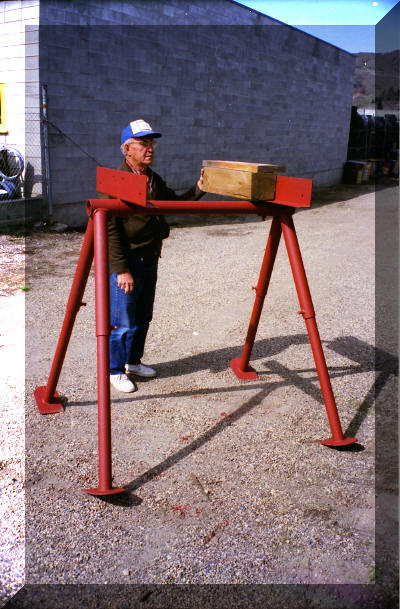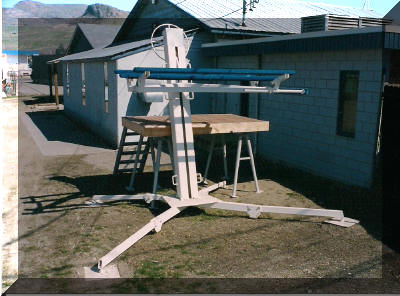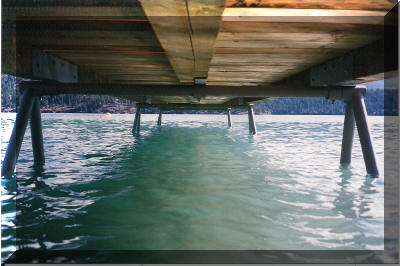 Intentionally cost effective and durable. Never meant for any other function than to get from shore to your Leisure Boat Lift.
Still very satisfying to the eye and will out last wooden pilings 3 times or longer in life span.
One day with 3 handy people on 'your' team, can result in 64 (ft.) running feet of dock complete. You chose the width and the steel integrity.
Leisure Boat Lifts & Seahorse dock supports withstand the damage of ice. Some early season adjustments may be required
Pricing Posted Includes Taxes- ( we submit the tax )
#1 finished example
#2 each $672.00
#3 add-ons $240.00
#4 added lengths per ft. at $ 15.00 along with Cross Tube width
#5 Draw from extensive selection of components like Extra Stringer Frames at $75.00 per.
#6 Certain to be the most effective " do it yourself" method of getting out to any Lifter.