Replacing Bunks
With any Leisure Boat Lift, in many years of use, the soft carpet bunks could use replacement. Sometimes a bunk can
take a good hit or wear out - but this is their exact function. Best to sacrifice the user replacement component.
Any time a deterioration occurs on a wear surface, it is doing a good job to keep the primary surface from wear.
We can supply a carpet that is too robust, but the gel coat on the boat wears prematurely.
The easily replaced wood is a perfect 'sponge' for any
accidental bump, or a waves pushing your boat askew while driving onto the Lifter .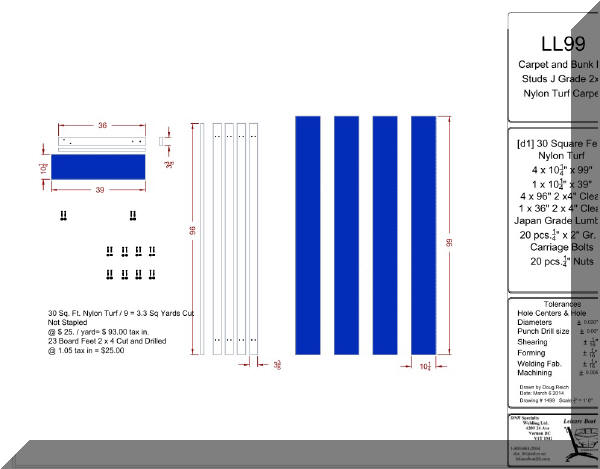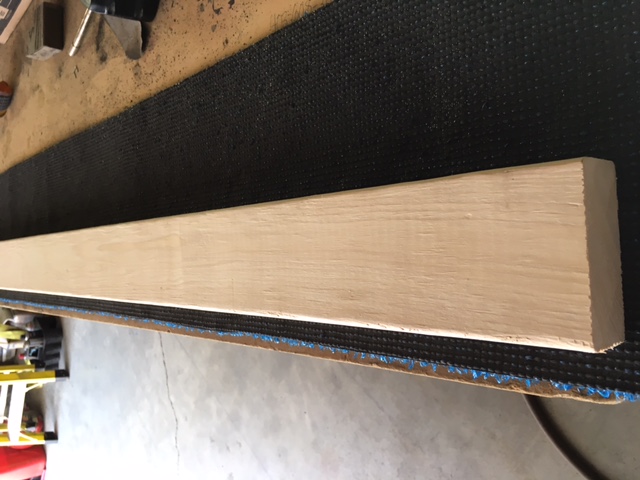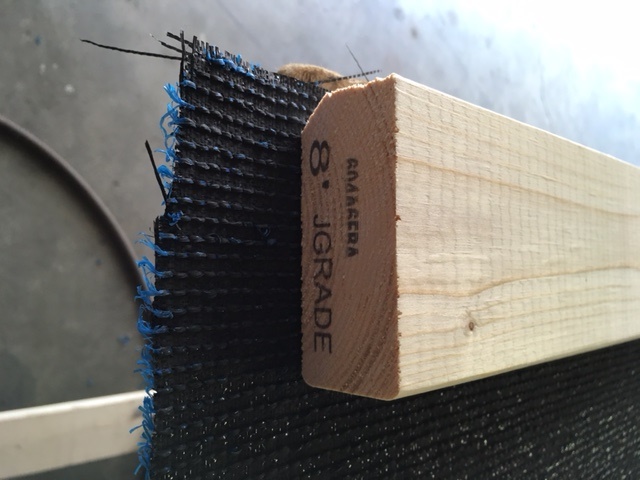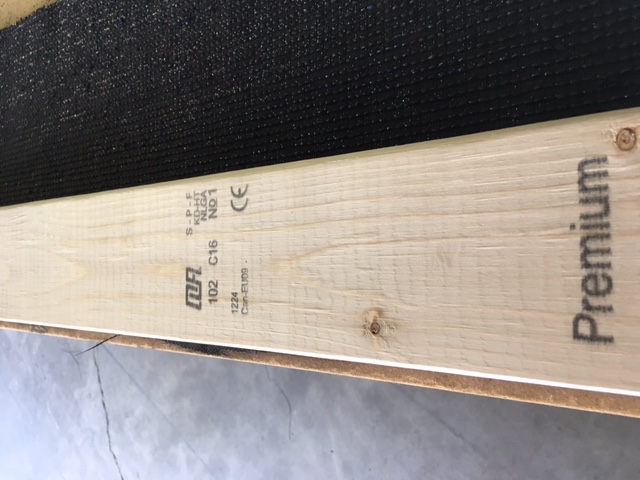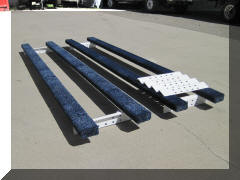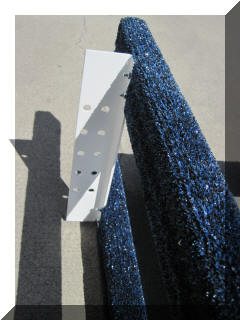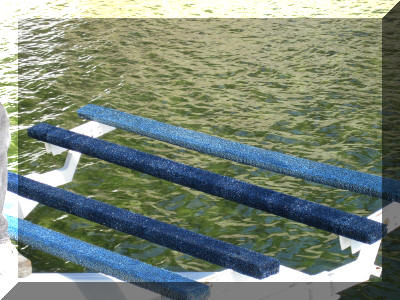 Always in Stock. Purchase a set or individual.
The motor stop board is manufactured to break in case of coming onto the lift too quickly - so that the wood snaps, and
not your motor leg. If we made the stopper too robust, the leg will stretch the soft Stainless steel bolts mounting it to the hull.

That in turn breaks the water seal and allows water to seep into the hull. If it were to freeze, it swells up with extensive damage.
But when this happens, a bunk replacement is necessary for safe operation of the lifter.
Like any regular service call, simply contact us, and we'll head out to your lake front with the right tools and supplies, and have
the bunks replaced in scheduled rotation. Or components will made available for pick-up.
Refurbishing Your Lift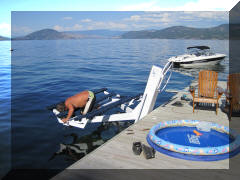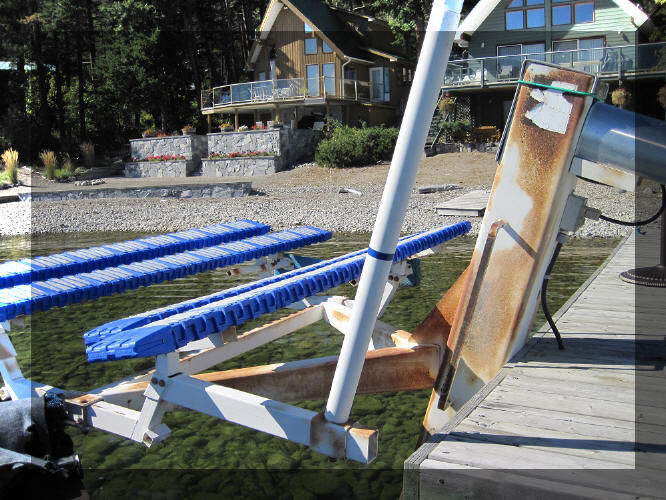 As you can see from the progression between these photos, if your lift is decades old; age can start to show -
the tower can fade, and the carpet can tear away. However, all of this is easy enough for us, once we are at the dock.

Within a few hours, we can make a 20 year old lift look brand new with a little knowledge of what is required. A lot can be done with your lift
aside from just bunks and carpeting. We can compliment your lift with a variety of things. Electric Drive conversion, all new paint, new motor stop,
carpet bunk boards, new tower shrouds and much more. All of the work done in refurbishing a lift is scheduled and is considered with travel times.
Contact us for this type of Maintenance